CrossTown Children's Ministry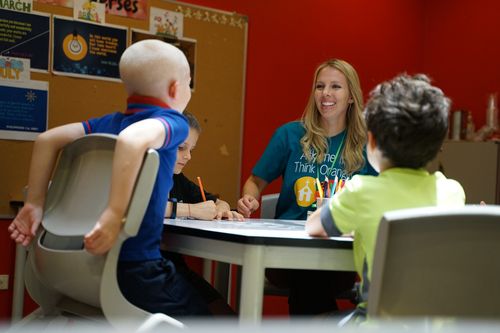 The mission of Crosstown is to partner with families in laying down a Biblical foundation that will lead a child into a growing relationship with Jesus.

The vision of CrossTown is to make an impact in Bangkok and beyond through the children via partnering with their families to love Jesus, serve others and to reach the world.
Crosstown is based on 5 important values:
The Truth
We believe that God's Word is our foundational truth, and it is our vision to train every child to use God's Word as their guide, as their authority, and as their conscience in everything.
Relational
We believe that children learn and apply the truths of the Bible best in the context of loving relationships with adults and other children.
Nurturing
We believe that spiritual growth happens best in an atmosphere of emotional safety, physical security, and sanitary conditions. We are committed to excellent standards in these areas.
Creative
We believe that God's Word is never changing. Therefore, it is our commitment to share the never changing Word of God in ever changing ways to touch each group of children with power.
Fun
We believe that church is fun and that we should never make the Gospel of Jesus Christ boring. Our classrooms should be filled with smiles, laughter, dance and play.
CrossTown is sending weekly Online Family Worship Tools to provide ways for families to disciple their children. If you would like to receive these emails, please sign up via these links, provided below. Please note that Mail Chimp Letter is oftentimes sent to your junk mail.
For more information, contact
[email protected]
.
To get connected, follow CrossTown facebook and instagram.